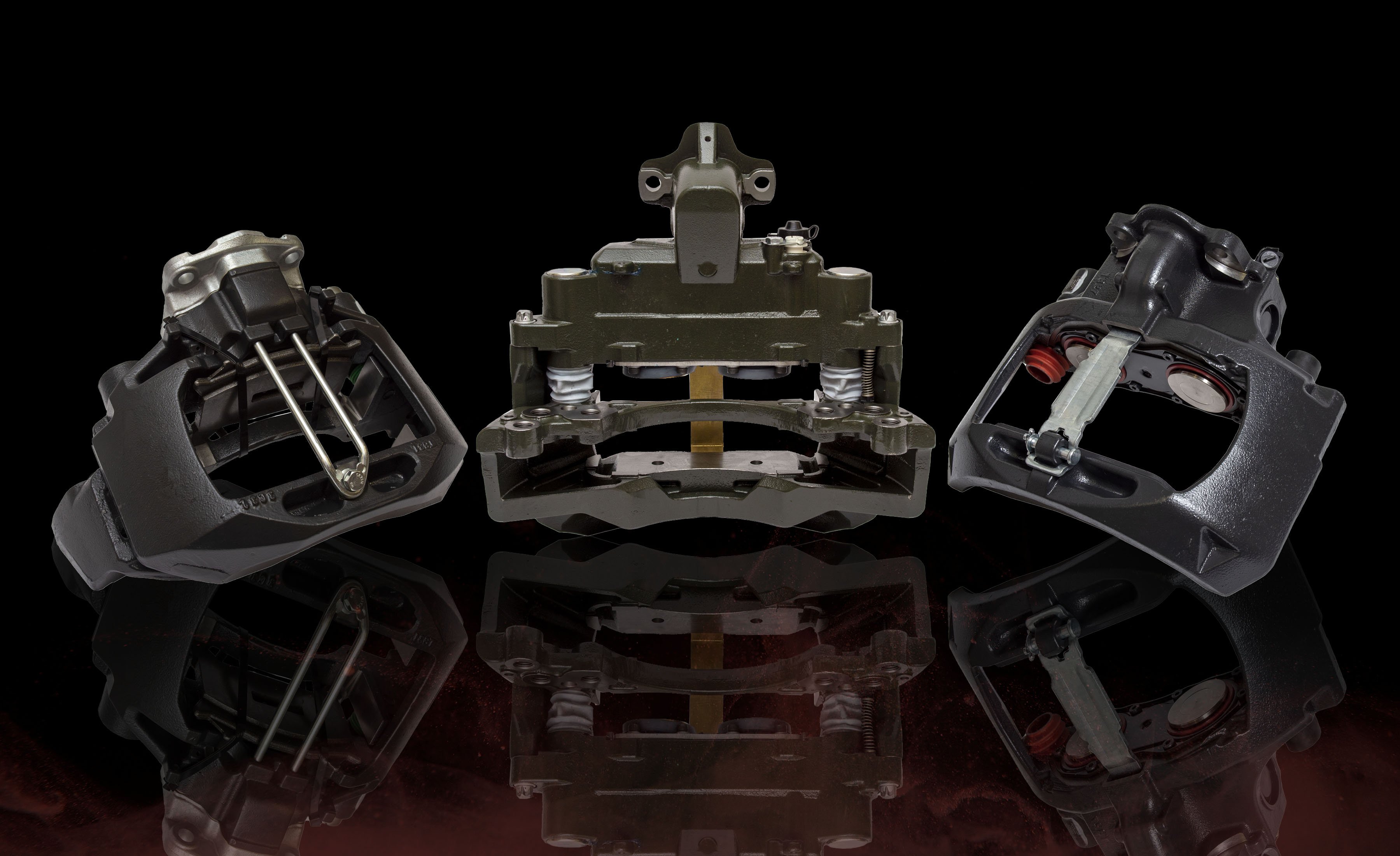 Welcome to Majorsell, the home of high-quality brake calipers
Experience the excellence of Majorsell branded calipers. With our 2-year warranty, no surcharge policy, high-quality craftsmanship, comprehensive range, versatility across applications, serviceability, and reliable technical support, you can trust us to deliver calipers that exceed your expectations.
Discover the Majorsell Difference
2 Year Warranty
We stand behind the durability and reliability of our calipers, which is why every purchase comes with a comprehensive 2-year warranty. You can have peace of mind knowing that your investment is protected.
No Surcharges
At Majorsell, we believe in transparency and fairness so we never add any surcharges to our calipers. The price you see is the price you pay, allowing you to make informed decisions without any hidden costs.
High-Quality Product
Our calipers are meticulously crafted to meet the highest industry standards. We prioritize quality at every step of the manufacturing process, ensuring that you receive a product you can rely on for precision and accuracy.
Comprehensive Range in Constant Development
We understand that different applications require specific calipers. That's why we offer a comprehensive range that caters to a wide variety of needs. Our commitment to ongoing development ensures that we stay ahead of the curve, consistently introducing new and improved caliper models.
Versatility for Multiple Applications
Our calipers are engineered to serve multiple applications, making them highly versatile. Whether you're working on automotive, industrial, or other projects, Majorsell calipers are designed to meet your diverse needs.
Fully Serviceable
We believe in maximizing the lifespan of our products, which is why our calipers are fully serviceable. You can easily maintain and repair them using OE or aftermarket components and repair kits, saving you time and money in the long run.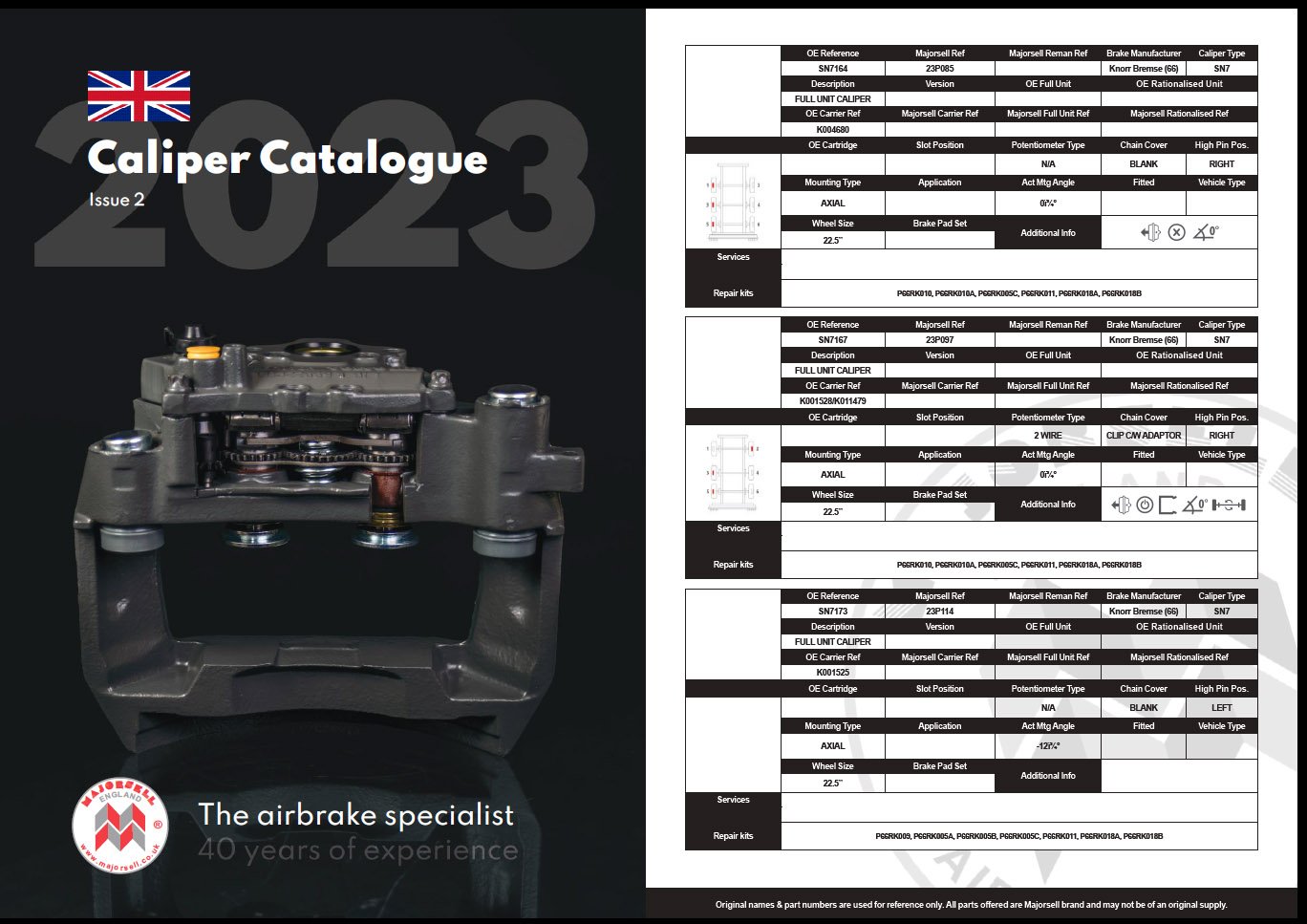 Brake Calipers Catalogue
Technical information about brake calipers and their Majorsell altenatives, as well as repair kits and spare parts.
Technical Support from Experienced Professionals
Majorsell is committed to providing exceptional customer service. Our team of professionals boasts years of caliper experience and technical expertise. Whether you have inquiries, require assistance, or need guidance, our dedicated support team is here to help you every step of the way.
How The Compressor Works
The compressor plays a key role in the air conditioning (A/C) system. It compresses the refrigerant which is then transported through the system creating high and low pressure.
At the foundation of Majorsell's great product offering is our considerable range of air brake compressors for trucks, buses and off-road vehicles, covering most major brake manufacturers like Wabco, Knorr Bremse and Haldex.
When considering new products within the business, we at Majorsell like to take on board the views and demands of its customers, and that's exactly what we did when embarking on our latest project – brake chambers.